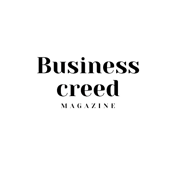 21 Ways to Get Clients in 21 Days
Looking to get more clients and increase revenue quickly? Discover 21 proven ways to attract new clients and boost sales in just 21 days. From leveraging your existing network to using social media
ENTREPRENEURSHIP & MARKETINGFEATURED ON HOMEPAGE
As a business owner, you are always looking for ways to grow your customer base. In order to grow and thrive, you need a steady stream of clients coming through your doors. There is no argument that attracting new clients is one of the most important objectives of any business, But, getting new clients can be a daunting and challenging task. Fortunately, there are plenty of effective strategies that you can implement to get clients in 21 days or less. If you need to get revenue up in the next 21-30 days, keep on reading. While it's possible to get clients in 21 days, it's not as easy as it sounds, however, these strategies are bound to work. Whether you are dealing with a dry pipeline or funnel, we have you covered. In this article, we'll cover 21 actionable ways to attract new clients and grow your business. So, let's get started
Identify Your Ideal Client
Before you start reaching out to potential clients, it's important to define who your ideal client is. Knowing your target market will help you create more effective marketing messages and reach the right people. Take some time to identify the key characteristics of your ideal client, such as their age, gender, location, and interests. Who are they? What are their pain points? What motivates them to buy? By understanding your ideal customer, you can tailor your marketing efforts to better meet their needs. Once you've identified your ideal client, you can move on to creating a targeted marketing strategy.
Create a Targeted Marketing Strategy
With your ideal customer in mind, it's time to create a targeted marketing strategy. This should include a variety of tactics, such as social media, email marketing, and paid advertising. By targeting your efforts to a specific audience, you'll be more likely to attract new clients who are interested in what you have to offer.
Most importantly, create a strong value proposition. A strong value proposition will make your business stand out from the competition. Communicate the benefits of your product or service to your target audience.
Create content that speaks to your audience
In today's digital age, having a strong online presence is essential. Make sure your website is up-to-date and optimized for search engines. Create a blog and post high-quality content regularly. Be active on social media platforms, and engage with your followers. If you have an audience, you want to create content that will speak directly to your ideal clients, as that is the surest way to get your audience to come to you ready to do business. To do that you want to answer these 6 questions below:
What is happening in your business or industry that you are totally falling in love with?
What do you love about your daily interactions in business?
What is ugly/heartbreaking but a great learning experience?
What are you breaking up with?
What are you looking forward to?
Why are you excited to onboard new clients this year/month?
What is the new romance that is happening between you and your business that we should expect to see?
Now that we have the essentials jolted down, here are 21 effective ways to get clients in 21 days. These strategies have been tested and proven to work, and they can help you grow your business and reach your goals.
List of 21 ways to get clients in 21 days
1. Implement A Referral Program
Implementing a referral program is an excellent way to incentivize your existing clients to refer new ones. You can offer them discounts, free products, or other rewards for every new client they refer to your business. It not only helps you attract new clients but also strengthens your relationship with existing ones. Referrals are one of the most effective ways to get new clients. Also, ask your existing clients for referrals. This can easily turn into a few deals, especially if you also include your network.
2. Network both online and offline
Networking events are a great way to meet potential clients face-to-face or virtually. Start attending local events and conferences, as well as virtual events in your industry to meet other professionals and expand your network. Make sure to bring business cards and be prepared to talk about your business and what you have to offer. You also want to follow up with people you met at these events. Invite them for coffee, and try to get to know them and their business, and see how you can add value.
3. Offer discounts to new clients
Offering a discount is a great way to attract new clients. By offering a discount on your services, you can incentivize potential clients to give your business a try.
4. Re-contact past clients and past potential clients
Sometimes a no from a prospect simply means not right now, reaching out presently could finally align with their needs and wants. Past clients are also often great clients, as perhaps they may want the product or service again, but might not be aware that you would be open to working with them again.
5. Partner with other businesses that complement your business
Partnering with other businesses in your industry is a great way to attract new clients. By collaborating on marketing initiatives or offering joint services, you can reach a wider audience and attract new clients. Partner with marketing agencies if you are a freelancer, or if you are a mindset coach, partner with a business coach. Find people with complementary offers and work together
6. Improve/Revamp your website and share changes on social media as well as your email list
Your website is often the first impression potential clients will have of your business. Be sure to optimize your website for search engines and user experience to increase your chances of attracting clients. Revamp your website that has been gathering dust, and send it out to your list. It invites them to check it out again
7. Browse and apply for freelance jobs adverts
An oldie but a goodie, but these people are already in the talent market. Another option is to look for jobs on LinkedIn, apply, and then mention that you would be more comfortable being a W2 employee or an independent contractor. You would be surprised at how many would be quite open to this possibility
8. Promote yourself in your weekly newsletter
On your weekly newsletter, add a P.S. note at the bottom inviting those interested to work with you to reply to your email. You would be surprised that you will get takers
9. Follow up with warm leads
It happens to the best of us,you have a warm lead in the pipeline,life happens,you forget to follow up,and the opportunity goes away. Make a list of all the opportunities of such nature and create a follow up campaign. They already know you,trust you perhaps,and know your offer,and could be in a position to convert.
10. Write Guest Posts for Industry Blogs
Write a special industry article, share it with the press and get published. Writing guest posts for industry blogs is a great way to reach a new audience and establish yourself as a thought leader in your field. Be sure to include a bio and link back to your website.
11. Share your wins and your clients' wins (Results)
This allows you to share social proof that what you do works, and can persuade those that have been on the fence about working with you. Case studies are a powerful tool for demonstrating the value of your product or service. By showcasing real-world examples of how your product or service has helped clients, you can build trust with potential clients and increase your chances of getting new business.
12. Join online communities
Follow, Like,Join industry pages and groups, and start engaging in the comments with valuable feedback and information. Post and engage in Facebook and LinkedIn groups where your ideal clients can be found. This allows you to build relationships with potential clients because they feel like they know as you are continuously on their timelines
13.Host a webinar or workshop
Hosting a sales webinar is a great way to showcase your expertise and attract new clients. By providing valuable information and answering questions, you can establish yourself as an authority in your niche and build trust with potential clients.
14. Start a Blog
Blogging is another effective way to attract new clients. By creating valuable content that resonates with your target audience, you can establish yourself as an authority in your niche and attract potential clients. Start a blog and use it as a conversation starter when you reach out to cold prospects. Instead of immediately pitching, share your blog to start conversations and eventually transition into the sales conversations when the timing is right, after you have built rapport.
15. Attend Networking Events
Attending networking events is a great way to meet potential clients and build relationships with other professionals in your industry. Make sure to bring plenty of business cards, or if it is virtual, copy all the contacts into a Google Doc, then into an Excel Sheet, and start reaching out to people in the coming days. Also be prepared to pitch your services.

16. Publish an E-Book
Write an E-book -share it with your ideal clients as an opt-in freebie. Publishing an e-book is a great way to establish yourself as an authority in your niche and attract new clients. By providing valuable information and insights, you can demonstrate your expertise and attract potential clients.
17. Go on a Podcast Tour
Get yourself hosted on your favorite industry podcasts. Just like when a movie or a show is about to be released, actors are put on a media tour, or if as a personal brand, you want to have the audience accept you in a different light, you go on a variety of TV shows, podcast tours are the exact equivalent in the digital space. You get exposed to an audience that has been cultivated by a host who has already built know, like, respect,& trust with their audience, that that it is to an extent transferred to you as they share you on their platform. What happens often after the show is aired, some of their audience go and search for you on social media platforms to see what you are about. And if your profiles are set up for conversions, these either convert into leads that may be closer to conversion as they have already spent an extensive amount of time with you, hearing you share your expertise in a non-salesy manner. By the time they are following you on social media, they are convinced of your expertise. Also, it can serve as a warming mechanism for people in your audience that has never yet had the opportunity to hear you teach, train, or speak but have been quietly deliberating about you. They can go on and listen to the episode you shared, and this could persuade them to work with you (This is why you should always personally share your appearances on your platforms)
18. Offer a Money-Back Guarantee
Offering a money-back guarantee can be a great way to attract new clients. This shows potential clients that you stand behind your product or service and are confident in its value.
19. Use Video Marketing
Video marketing can be a powerful tool for getting clients. By creating and sharing informative and engaging videos on social media platforms, you can build trust faster with potential clients and establish yourself as an authority in your industry.
20
.Offer a Limited-Time Promotion
Creating a limited-time promotion can be a great way to attract new clients quickly. Offer a discount or special offer for a limited time to create a sense of urgency.
21.Use Influencer Marketing
Influencer marketing can be a powerful tool for reaching a wider audience and getting clients. By partnering with influencers in your industry,you gain exposure to an audience that you normally wouldn't have had access to,and that can lead to some conversions
Remember to always end with a CALL TO ACTION by inviting them to work with you.
In conclusion, getting clients in 21 days requires a proactive and strategic approach. By implementing the 21 strategies outlined in this article, you can attract new clients and grow your business in a relatively short period. Remember to be consistent, persistent, and genuine in your interactions with potential clients, and to focus on providing value and solving their problems. By doing so, you can build trust, establish yourself as an authority in your field, and ultimately convert more leads into paying clients. With dedication, effort, and the right mindset, you can achieve your business goals and create the successful and fulfilling career you've always dreamed of.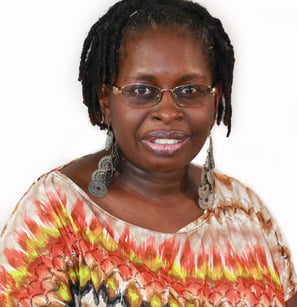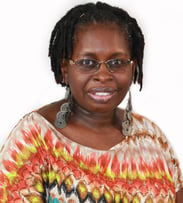 Phanice is a business coach who helps working parents who want to quit their 9-5 and start an online business selling their knowledge, expertise, or experience. She helps them market their online coaching or consultancy to six figures in 90 days or less. Find out more