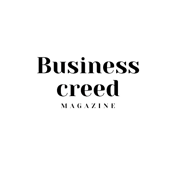 Privacy Policy At Business Creed Magazine,
We understand the importance of protecting your personal information and are committed to ensuring the privacy of our readers.
This Privacy Policy outlines the types of personal information we may collect, how we use and safeguard it, and your rights and options for managing your information.
Information We Collect
We may collect various types of personal information, including Name and contact information, such as email address, social media profiles, and website URL; Technical information, such as IP address, browser type, and device information; Demographic information, such as age, gender, location, and interests; Information you provide in your comments, including your name, email address, and website URL. We collect this information to Respond to your inquiries and comments; Provide a more personalized experience on our site; Analyze and improve our site's content and user experience; Send you promotional emails about our content and services.
Cookies and Tracking
We may use cookies and other tracking technologies, such as Google Analytics, to collect and store technical and usage information. These technologies allow us to understand how users interact with our site, track user behavior, and measure the effectiveness of our content and services. Third-Party Links
Our site may contain links to third-party websites and services, which have their own privacy policies. We are not responsible for the privacy practices or content of these third-party sites.
Your Rights
You have the right to access, correct, or delete your personal information, or to request that we stop using it. You can also opt out of our email communications at any time by clicking the unsubscribe link in the email.
Changes to this Policy
We reserve the right to modify or update this Privacy Policy at any time. Changes will be posted on this page, and your continued use of our site after any modifications indicates your acceptance of the new terms. Contact Us If you have any questions or concerns about this Privacy Policy or our practices, please contact us at info@businesscreedmag.digital .Last updated: 24/02/2023