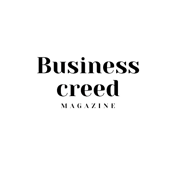 9 Powerful Tips On How To Boost Sales On Your E-Commerce Store
Boost your e-commerce store sales with these 9 powerful tips! Improve website design, target ideal clients, optimize for search engines, highlight brand values, use social media, leverage social proof, prioritize special offers, optimize checkout process, and track analytics. Get ahead of your competition and increase conversions with these strategies.
ENTREPRENEURSHIP & MARKETINGFEATURED ON HOMEPAGE
Do you want your e-commerce store to make more sales? Of course, you do. And you know that getting more sales on your e-commerce website can be really challenging. Here are 9 powerful tips to help you boost sales on your eShop. It's not just about having a well-made website, it's also about converting a visitor into a buying client. There are a lot of variables to maintain: web design, SEO, brand content, marketing; the list goes on. When it comes to increasing the traffic and conversion rates on your e-commerce store, you need to know what really works best. So, we've simplified it for you!
1. Improve your website design and user experience
The first step to boosting sales on your e-commerce store is to ensure that your website design is visually appealing, easy to navigate, and user-friendly. Make sure your product pages are well-organized, with high-quality images, clear descriptions, and intuitive navigation. Make it beautiful, quick, and easy for your potential clients to buy on your website.
2. Target your ideal client
Create content according to your ideal client, the one who will buy the most of your products. Your messages and product offers should "speak" to him/her, responding to their problems, frustrations, and their deepest desires…The more you know about the profile of your ideal customer, the more you will be able to have him/her buy from your online store.
3. Optimize your product pages for search engines
To attract more traffic to your website, optimize your product pages for search engines by including relevant SEO keywords in your product descriptions, titles, and meta tags. This will help your website rank higher in search engine results and your eshop to be seen and recognized by more people.
4. Put your brand values in the spotlight
Your e-commerce store's content must communicate your brand values and mission. Offer a unique journey and share your vision of the world to make your customers understand that you know their everyday problems. Create extraordinarily beautiful and well-designed content to put your brand story in the spotlight and build the connection.
5. Use social media to promote your e-commerce store
Social media is an excellent tool for promoting your e-commerce store and driving traffic to your website. Create 50% of engaging content that showcases your online products, and 50% of value content on related topics (sharing expertise, tips, testimonials, life stories, mindset...). Don't forget to use your branding in your social media content. You can also consider running targeted social media ads or collaborating with influencers.
6. Give social proof
71% of people are more likely to make a purchase based on social media referrals. Customer reviews and testimonials are essential to creating trust with your potential customers, reassuring them, and making them want to buy. Always collect a maximum of positive feedback from your customers via email, DM's, or WhatsApp, and publish this special content online, inside your website, and across social media.
7. Prioritize your special offers, discounts, and promotions
Offering discounts and promotions is another effective way to increase sales on your e-commerce store. But you can do it smarter. Systematically place your best-selling product on your most visited pages and run promotions such as free shipping, percentage discounts, or special deals. All calls to action go through this main offer, with upsells for complimentary products at normal prices.
8. Optimize your checkout process
Finally, make sure your checkout process is as seamless and straightforward as possible. Reduce the number of steps required to complete a purchase, offer various payment options, and ensure that your checkout page is secure and trustworthy. This will help increase conversion rates and boost sales on your e-commerce store.
9. Track your e-commerce analytics
Use Google Analytics or the traffic tracking feature of your CMS (Wix, WordPress...) to monitor your e-commerce performance. You can leverage the power of data to grow sales, and especially to:
determine what products are selling,

which ones aren't and how you can change this,

on which channels your ideal clients spend their time: Facebook, Twitter, Instagram, email newsletters, etc.

which pages get higher conversions…
And then start a new cycle of content creation taking into account this new strategy.
Now you know what to do next to boost your sales on your e-commerce store. If you are an e-shop owner, you know that selling online is not a walk in the park. Because once you have all of these elements in place, it's an ongoing process to adjust your content to what's new, to keep generating steady traffic through online marketing, and to think ahead of the competition.
Keep in mind that conversions can be difficult to produce immediately, they often take time and experimentation to know what's really working in your niche. Show patience and be creative!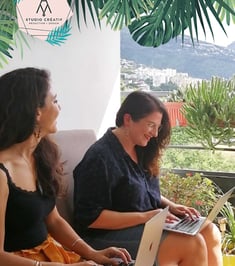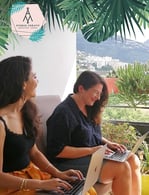 Aurélie Hoarau-Michel and Maria Phieros are the proud founders and CEOs of AM Studio Créatif agency. Based in Reunion Island (France).Their bilingual team helps entrepreneurs build powerful businesses and impactful brands online. We offer tailor-made services in branding creation, website creation, social media management & digital marketing strategy with their unique & creative flair.