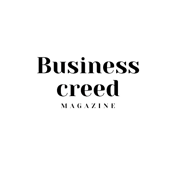 Affordable African Escapes: The 2 Best Holiday Destinations on a USD$5000 Budget
Discover 2 of the best holiday destinations in Africa that can be experienced on a USD$5000 budget. From the breathtaking landscapes of Cape Town to the exotic beaches of Zanzibar, embark on a memorable African adventure without breaking the bank. Start planning your budget-friendly getaway today
LIFESTYLEFEATURED ON HOMEPAGE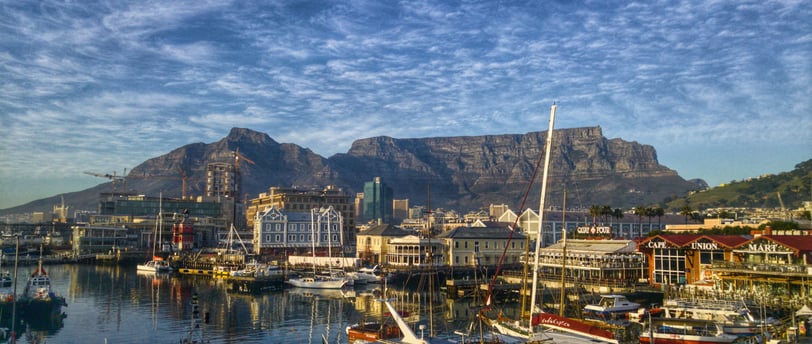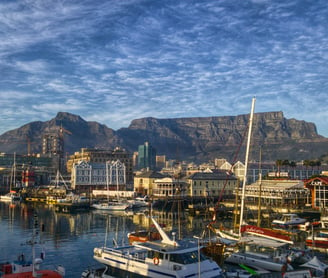 Dreaming of an enchanting African getaway without breaking the bank? but worried about the cost? Look no further! Africa is a continent teeming with natural wonders, vibrant cultures, and exciting adventures. Planning a holiday in Africa doesn't have to break the bank. With a budget of USD$5000, you can experience the best of Africa while enjoying comfort and unforgettable experiences. In this article, we will explore the top two holiday destinations in Africa that offer exceptional value for money on a USD$5000 budget that you can visit.
The Best Flights: Pinching The Penny with Cheap Flights
When planning a budget-friendly trip experience to Africa, finding cheap flights should make the top of your checklist. But no worries, finding cheap can easily be done by carefully following these tips. Firstly, make sure to stay flexible around the travel plans such as traveling on weekdays/off-peak season and varying destinations. For example, traveling to Cape Town in December is usually more expensive as this is the Summer holidays, as from the 15th of the month, flights shoot up as everyone, even locals travels to Cape Town. Comparison websites are an excellent resource option that allows you to compare plane ticket prices across various airlines at once. The one we recommend you check out is Aviasales to find cheap air flights. Keep a sharp lookout for discounts on airline promotions, flash sales, and last-minute deals. Booking your flight as early as possible always gives you leverage and find out if fares change by setting up fare alerts also don't forget the fact that connecting flights or alternative routes when considering travel options provides additional options save money.
Destination 1: Cape Town, South Africa
Attractions To Cape Town, South Africa
Cape Town, located on the southwestern tip of South Africa, is a city that seamlessly blends natural beauty, rich history, and diverse culture. Let your senses come alive as you breathe in the fresh ocean air and feel the warm embrace of the African sun on your skin. Cape Town boasts an enchanting mix of natural beauty, rich history, diverse cultures, and a vibrant culinary scene, making it an ideal destination for every type of traveler. With its blend of natural wonders, cultural diversity, and a myriad of experiences, Cape Town is a destination that will ignite your wanderlust and leave you with unforgettable memories.
Food enthusiasts will be delighted by Cape Town's culinary tapestry, where flavors converge to create a tantalizing fusion. Indulge in delectable seafood delicacies, freshly sourced from the ocean, or sample the exquisite wines hailing from the world-renowned Cape Winelands. Delve into the vibrant dishes of Cape Malay cuisine, which embody the city's multicultural heritage and will tantalize your taste buds with their rich flavors.
There is no shortage of attractions to explore in Cape Town.
Table Mountain: Take a cable car ride to the top of Table Mountain and enjoy breathtaking views of the city, coastline, and surrounding landscapes.
Robben Island: Visit the historic Robben Island, where Nelson Mandela was imprisoned. Learn about South Africa's struggle for freedom through a guided tour led by former political prisoners.
Cape Peninsula: Embark on a scenic drive along the Cape Peninsula, stopping at iconic landmarks such as Cape Point, Boulders Beach, and Chapman's Peak Drive.
Accommodation: Where To Stay In Cape Town
Cape Town offers a wide range of accommodation options to suit various budgets. From boutique hotels to cozy guesthouses and affordable self-catering apartments, there's something for everyone. From being close to the busy streets of Long Street, popular for its nightlife activities, to lodging in Sea Point, popular for overlooking the Ocean, you definitely can find the accommodation you can enjoy on any budget. The Average budget range from as little as USD$50 per day, to as much as USD$100-200 for some of the most luxurious hotels.
If you are looking for a luxurious stay, you may want to check out the Pepperclub Hotel. If you are looking for a truly extraordinary stay in Cape Town, the Pepperclub Hotel is the epitome of luxury and sophistication. Nestled in the vibrant city center, this five-star hotel offers an experience that will leave you longing to book your stay. From the moment you step into the elegant lobby, you'll be greeted with impeccable service and a warm, welcoming ambiance. The Pepperclub Hotel also boasts a range of beautifully designed rooms and suites, each exuding modern elegance and comfort. Indulge in plush furnishings, luxurious bedding, and stunning city or mountain views that will take your breath away. This hotel is renowned for its world-class amenities. Imagine yourself lounging by the glamorous rooftop pool, where you can soak up the African sun and enjoy panoramic views of the cityscape while sipping on your favorite cocktail-Simply, the stuff dreams are made of.
Food enthusiasts will delight in the diverse culinary experiences offered at the Pepperclub Hotel. Start your day with a sumptuous breakfast spread, featuring a wide selection of fresh and delectable options. Indulge in a mouthwatering lunch or dinner at the hotel's renowned restaurant, where skilled chefs create culinary masterpieces using the finest local ingredients.
Beyond the hotel's exquisite offerings, the Pepperclub's location is simply unbeatable. Step outside, and you'll find yourself at the heart of Cape Town's vibrant atmosphere. Take a leisurely stroll to the famous Long Street, where you can explore a myriad of eclectic shops, trendy bars, and live music venues. Venture further to discover iconic landmarks such as Table Mountain, the V&A Waterfront, and the colorful Bo-Kaap neighborhood, all within easy reach. With its unbeatable location, luxurious accommodations, world-class amenities, and unparalleled service, the Pepperclub Hotel offers an experience that will make you want to book your stay without hesitation. Indulge in the opulence and sophistication that this exceptional hotel has to offer, and make your visit to Cape Town an unforgettable one.
If this is not what you are looking for, can still find more exquisite places to stay at such as Lagoon Beach, this idyllic beachfront location serves as a mesmerizing backdrop for a truly remarkable stay, or perhaps Crystal Towers, which offers an array of recreational activities. Or, check out Hotellook to find something else as you can find the best rates with the website as it compares the rates of the different hotels from popular websites such as Tripadvisor, Booking, and Agoda.
Activities To Undertake In Cape Town
Wine Tasting in Stellenbosch: Explore the nearby Stellenbosch wine region, known for its world-class vineyards and picturesque landscapes. Indulge in wine tastings and cellar tours. Whether you are a wine connoisseur seeking to expand your knowledge or a casual enthusiast looking to indulge in a memorable experience, a wine-tasting adventure in Stellenbosch promises to captivate and delight.
Township Tour: Gain insight into the vibrant culture and history of Cape Town's townships. Engage with locals, visit community projects, and experience traditional music and dance. Witness the incredible initiatives aimed at uplifting the community, such as educational programs, sustainable development projects, and social enterprises. Interact with the passionate individuals behind these projects, learning about their vision for a better future and the positive impact they are making.
Kirstenbosch National Botanical Garden: Discover the beauty of indigenous South African flora at Kirstenbosch Botanical Garden. Enjoy a picnic or attend one of the summer concerts hosted in this picturesque setting. As you step into this botanical oasis, be prepared to be awestruck by the diverse and vibrant plant life that surrounds you. Kirstenbosch is home to an extensive collection of indigenous plants, showcasing the rich biodiversity of South Africa's floral kingdom.

Destination 2: Zanzibar, Tanzania
Zanzibar, an exotic island off the coast of Tanzania, offers a paradise-like experience with its white sandy beaches, crystal-clear turquoise waters, and rich cultural heritage. Prepare to be captivated by this tropical gem located off the coast of Tanzania in East Africa. Zanzibar boasts some of the most stunning coastlines in the world, making it a beach lover's dream come true. Whether you crave relaxation or seek adventure, the idyllic beaches of Zanzibar will leave you utterly spellbound. Beyond the sandy shores, satisfy your taste buds with Zanzibar's culinary delights. Indulge in fresh seafood platters, savor the flavors of the local Swahili cuisine, and sample the abundance of tropical fruits. Make sure not to miss the opportunity to visit a spice farm, where you can delve into the island's spice trade history and experience the captivating scents of cinnamon, cloves, and nutmeg firsthand.
Attractions To Zanzibar, Tanzania
Zanzibar with breathtaking sunsets that paint the sky with vibrant hues of orange and pink, creating a magical backdrop for romantic strolls along the beach. Allow the tranquil rhythm of island life to wash over you as you savor a refreshing cocktail, embracing the pure bliss that Zanzibar has to offer. With its paradise-like beaches, vibrant culture, and thrilling adventures, Zanzibar beckons you to escape to its tropical haven. Discover the beauty, warmth, and serenity of this captivating island and create memories that will last a lifetime.
Stone Town: Explore the UNESCO World Heritage Site of Stone Town, with its winding alleys, bustling markets, and Arabic-infused architecture.
Spice Plantations: Take a tour of the aromatic spice plantations and learn about the history and cultivation of spices such as cloves, cinnamon, and nutmeg.
Mnemba Atoll: Embark on a snorkeling or diving adventure at Mnemba Atoll, renowned for its vibrant coral reefs and abundant marine life.
Accommodations in Zanzibar, Tanzania
Zanzibar provides a range of accommodation options, including beachfront resorts and boutique hotels. You can find affordable guesthouses and budget-friendly accommodations in popular areas like Nungwi and Paje.
If you are looking for a luxurious experience, you may want to explore this hidden gem of tranquility and luxury nestled in the crystal-clear waters of the Indian Ocean called Mnemba Island Lodge. Prepare yourself for an extraordinary journey of relaxation and adventure, as this secluded oasis captivates your senses with its breathtaking natural beauty, pristine beaches, and unparalleled hospitality. The lodge itself epitomizes understated luxury, boasting ten secluded beachside bandas that blend harmoniously with the island's lush foliage. Immerse yourself in an atmosphere of rustic elegance, where these exquisite private suites provide unmatched comfort and seclusion. Adorned with traditional Zanzibari decor and equipped with modern amenities tailored to your every need, these sanctuaries instill a profound sense of tranquility from the moment you set foot inside.
Of course, one needs to be fed, and this resort doesn't leave you hanging. Enchant your taste buds with a culinary adventure like no other. Mnemba Island Lodge's talented chefs will guide you through a gastronomic odyssey, showcasing the finest flavors of Zanzibar's rich culinary heritage. Indulge in delectable seafood delicacies, infused with aromatic spices that will tantalize your palate. As the sun sets, relish intimate beachfront dinners beneath the starry African sky, forging memories that will endure a lifetime.
Wanting something a little different, then check out Matemwa Lodge, a place that allows you to disconnect from the noise of the outside world and reconnect with nature, yourself, and your loved ones. Hotellook can provide more options.
Activities In Zanzibar, Tanzania
Beach Relaxation: Spend your days unwinding on Zanzibar's pristine beaches. Bask in the sun, take refreshing dips in the turquoise waters, and indulge in beachside massages. Take strolls along the water's edge, the soft sand embracing your bare feet. Engage in intimate conversations, create cherished memories, or simply immerse yourself in the solitude of the beach, enjoying the tranquil atmosphere that envelops the island.
Spice Tour: Immerse yourself in the island's spice heritage with a guided tour. Engage your senses as you explore aromatic plantations and learn about the cultivation and uses of various spices. By the end of this immersive spice tour, you will have gained a profound appreciation for the intricate world of spices. Armed with newfound knowledge, you'll be able to carry a piece of Zanzibar's aromatic heritage with you as you continue your journey, forever connected to the captivating allure of these remarkable treasures of the island.
Prison Island: Visit Prison Island, home to giant Aldabra tortoises. Take a boat trip, snorkel in the surrounding coral reefs, and learn about the island's intriguing history. Immerse yourself in the intriguing history of Prison Island as your knowledgeable guide shares tales of its past. Originally intended as a prison for rebellious slaves. Allow the serenity of Prison Island to leave an indelible mark on your memory, a testament to the beauty of both its past and present.
Conclusion
Africa offers incredible holiday destinations that can be explored on a USD$5000 budget that is not limited to these two. But starting with these is often the best for a buck. From the breathtaking landscapes of Cape Town to Zanzibar's tropical paradise, each destination has its unique charm and experiences to offer. By carefully planning your trip, choosing budget-friendly accommodations, and prioritizing activities that align with your interests, you can create unforgettable memories without exceeding your budget. The best time to visit varies depending on the destination. Research the climate and seasonal highlights of each location to determine the ideal time for your trip. Remember to check the latest travel advisories, plan , and immerse yourself in the beauty and diversity that Africa has to offer.