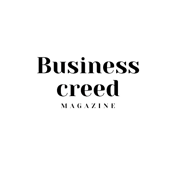 Black History Month : 18 Black People of Influence and Influencers To Follow on Social Media For Inspiration and Motivation
Looking for inspiration and motivation this Black History Month? Look no further than these 18 Black people of influence and influencers on social media. From trailblazing activists to innovative entrepreneurs, these individuals are using their platforms to make a difference and inspire change. Follow them for a daily dose of inspiration and a reminder of the incredible contributions that Black people have made throughout history.
LIFESTYLEFEATURED ON HOMEPAGE
One of the things I try to do is to follow influencers from across the globe to fill my timelines with content that will feed my intellect as well as inspire me. It keeps me motivated, and on the lookout for new ideas, and also allows me to network with like-minded individuals. But I also try to follow people that look like me, as I find that the inspiration does indeed feel attainable. There is no doubt that finding inspirational figures and people to follow today is far easier for us black folks than it used to be.
With so many high-achieving people, who are humble in their own rights, and doing so much to improve our current place in the world there can be an overload of inspiring figures which is why we've narrowed it down for you to 18 people you should definitely be following for inspiration and motivation. From the Americas to the Caribbean, to eventually Africa, there is no argument that Music, art, and fashion are common themes that define black culture.
But there is also a strong sense of individuality, business savvy, and ownership in the do-for-self mentality that defines many of us. We are familiar with the popular metaphor "black don't crack", which to me is a testament to a set of people that often make it despite all adversities. So in an effort to highlight some of these successful innovators, entrepreneurs, and professionals for this black history month — as a black-owned publication, We have put together a list of 18 black people that you should definitely consider following on social media. People that serve as great role models, but also people to simply follow and be inspired by. This is in no particular order, but let me introduce you to these black influencers
1. Natalya Afromuza
Natalya tresses will give you afro envy, and make you want to grow your natural mane with pride, and no worries if you decide to do so because she has you covered. A natural hair expert who is also a qualified hair educator, she helps people of color to connect with their natural hair and authentic selves by providing evidence-based hair education. Her vision is to work with people with natural Afro and curly hair to feel pride and beautiful in their natural hair by making it easy to care for it, and celebrating everyone's unique beauty. With her growing and striving community The Organic Afro Community, which she has led for 9 years, she is leading a path for many women and young people to embrace their curly hair and sport it with pride. Follow her on Instagram
2. Terri Green
Her story feels like it comes straight from fairytales, but this is definitely not the case. From being USD$80000 in debt to making over USD$1,7million from Facebook Groups and Instagram, Terri Green proves that nothing is impossible for those who believe and put their minds to it. Running both a social media marketing agency and an online education business, today, she strives to educate members of her free and paid IGA communities to leverage free platforms such as Facebook and Instagram to grow their customer base without spending $1 on ads. IGA stands for "In God Always", Terri has the vision to help kingdom entrepreneurs break free of financial strain so they can have more time on their hands to dedicate to the things and people they love, but also have the time to develop their relationship with God. Follow the IGA Club on Instagram
3. Donni Wiggins
Known in the online space as "tell it like it is, no excuses coach." Donni is a business coach that supports other coaches to build businesses. Dynamite of a woman, she often drills down core business fundamentals and principles on the popular social proof podcast with David Shands, where they equip upcoming entrepreneurs with the necessary skills and grit to not only start businesses but build successful businesses that thrive. She is of the belief that CLARITY is the most important component to having a thriving business, taking your business to the next level, and even scaling your business. She believes that the CHEAT CODE to building a thriving business is creating and maintaining relationships because they have introduced her to every major opportunity she has ever been presented with. Follow her on Instagram
4. Britney Jeanine
Dubbed the queen of the pivot, Britney Jeanine's Instagram is filled with practical tips on running a business online without breaking the bank and giving yourself permission to shift things when you want to. She works with business owners that feel that they have outgrown the initial vision they had for their business, and know deep down inside it's time for a radical change. When entrepreneurs start their businesses, they are often driven by passion and a dream, and they find a mentor or coach to help them shape their vision. However, after a while many find themselves stuck and in a place of unease. They followed the rules of others, which in turn has led them into building a carbon copy of a business they admired, but now your business no longer feels like your own​She is on a mission to build entrepreneurial confidence—showcasing the importance of business evolution, strategic planning, and building operations that actually feel good. Follow her on Instagram.
5. Dr.Kizzy Parks
A powerhouse, dynamite, these words wouldn't begin to describe this woman. With USD$100 million under her belt in government contracts, Dr.Kizzy Parks is a govcon mentor who not only talks the talk, but walks the walk, and stylishly too. The days are long gone when she got excited at being offered her first $6 figures contract by her former boss. Today, her businesses do north of 8 figures, and she has no intention of stopping, as she now equips upcoming entrepreneurs with the skills and knowledge to not only start with government contracting but to actually win those much-coveted $7 figures government contracts with both her mentorship program, Free Facebook Community, and YouTube channel where she simplifies government contracting to allow her sphere of influence to get on the path to land that trillion dollar client. Follow her on Instagram
6. Vusi Thembekwayo
"Helloooo Family!!!"This is the tribal cry of the VT family. With a global tribe of 350k on YouTube, and 100s of thousands more on platforms such as TikTok, Instagram,& LinkedIn, Vusi Thembekwayo seats at the head of one thriving community of entrepreneurs and professionals. This list wouldn't be complete without our beloved Golden Boy from Benoni. Call me a tad bit biased, but I probably wouldn't be where I am had I not seen him be a possibility model in 2017. Business maverick, eloquent, and Charismatic, Vusi is among the top 10 most followed Africans on LinkedIn, with more than 700 000 followers and more than 500 000 followers on Twitter.
A staunch believer in the free market principles, and a strong advocate for SMEs' role in economic development, the host of the Ideas that Matter podcast, Vusi Thembekwayo is a global business authority, hard-working, committed venture capitalist, and serial entrepreneur, He is the founder and CEO of the MyGrowthFund Venture Partners, an early-stage investor with a focus on impact investment driving financial inclusion & access to healthcare and education using technology.
Despite what we could only assume to be a grueling schedule, Vusi continuously makes the time to educate and share his insight on business through his YouTube Channel & Podcast that educates so many entrepreneurs and professionals from across the globe and recently launched his mastermind "VTCLUB100". Find out more about Vusi on his website
7. Jereshia Hawk
Are you ready to get your edges snatched with love, then if you do not know her, you should have her as one of your favorite people of Influence to follow. Jereshia Hawk is a business coach, and a trained engineer who decided to leave her career and start her business online, today, Jereshia coaches 100s of coaches on how to build scalable businesses with curriculum-based group coaching programs, using organic marketing using platforms such as Instagram and Facebook.
Her methodology, the Lean Launch Method, allows coaches to create live videos on social media platforms that convert clients, without ever paying for a single ad. With a burgeoning community on Instagram, where her Lives turn into masterclasses, Jereshia has served as not only a well of education, but also as a stream of inspiration for many women of color. Jereshia has built her business with a specific goal in mind; to narrow the racial wealth gap by training experts to create sustainable online coaching businesses. Find out more about Jereshia Hawk on her website
8. Malik Afegbua
Redefining storytelling with technology. Malik Afegbua is a storyteller and film director from Nigeria. He shook social media & the fashion industry with his recently released re-imagined life for the elderly, a realistic, AI-generated fashion show featuring older people as models. So realistic these were that if you weren't told that these were AI-generated, you would not be the wiser.
His work has been featured on BBC, CNN, Reuters, and across the globe he is reshaping and reimagining how black people are portrayed. He believes that black people have a lot of history that is often lost either through suppression or lack of adequate data storage. Therefore through storytelling, he has been able to leverage a variety of mediums; film, art, and photography to tackle this issue head-on, by re-imagining or recreating works that inspire, motivate, and educate.
He was led to his use of technology for storytelling because he recognizes the role that the media plays in shaping world views, and the type of content that is consumed will eventually shape our perceptions. Malik doesn't take his influence lightly. He wants to build a strong, and much more positive sense of identity for people of color across the generations, who choose to rise above the status quo, and intentional storytelling affords him the opportunity to do that. Currently, they are working on even more trend-setting content that could inspire more because there are still so many rich untold stories in our heritage. He wants to serve his culture and the world at large with his storytelling. Follow him on Instagram
9. Edwin Kiiru
There are a number of conversations that make waves around Africa, most not always pleasant, but Edwin Kiiru is one of the few reshaping the narrative. Dubbed one of the " cellulant mafia ", identical to the PayPal Mafia, a group of entrepreneurs that sprung from Cellulant, a leading Pan African payments company that provides locally relevant and alternative payment methods for global, regional, and local merchants, Edwin Kiiru forms part of a group of elite African entrepreneurs that are taking the African Tech Startup scene by storm. Today he heads Turnaxis, an energy efficiency & sustainability service provider on the African continent. As a company, Turnaxis works with businesses to reduce their energy bills. In a continent marred with energy problems, Turnaxis is tackling a problem that has often hindered investments in the continent and has often made it difficult for businesses to work across the African continent. Follow Edwin on LinkedIn to learn more about his journey
10.Ayodeji Balogun
If you are trying to find inspiration for a dream that others have told you that would be impossible to achieve, then Ayodeji Balogun LinkedIn page is one you want to give follow. Ayodeji Balogun, an Africapitalist, is the CEO of AFEX Commodities Exchange, a commodity, agricultural trade, and capital exchange platform founded in 2014 with the vision to be the reference point for commodities in Africa, and a mission to build trust in Africa's commodities, Ayodeji is fighting a just cause. Having successfully closed a whopping funding round of $240 million in their Asset-Backed Commercial Papers (ABCP) in these difficult fundraising climates, Ayodeji Balogun is determined to pitch in to tackle the food security crisis emerging on the African continent. A glimmer of hope for many. His #diary of a #commodity trader segment constantly shares an inside look into his life building AFEX and gives you insight on the day-to-day of being an entrepreneur. If you are a startup founder looking for inspiration, give him a follow on LinkedIn
11. Starr Codd
Starr Codd can make you feel that you can do it all. Mother, Wife, and CEO of Starr Codd Inc. Starr seats at the helm of both a coaching and SAAS company. Testament to the belief that you can make it if you put your mind to it. The founder of She has Clients, an all-in-one SAAS platform for online entrepreneurs to help them run their entire operation in one place, and a coaching company that equips aspiring coaches with the skills to build their online coaching businesses, Star is determined to see people succeed. Star Codd teaches aspiring coaches how they can monetize and improve their businesses using Facebook groups. In a time where many have wavered, she has held steadfast. She has helped 100s of women create financial freedom. Follow her on Instagram
12. Tshego Manche
If you ever need inspiration that you can have it all, you just have to stop over to Ms. Manche Instagram for inspiration, and she will have you sorted. A mother, a wife, and a businesswoman, Tshego Manche is a triple threat that does it all in heels and glammed up. A content creator, fashion CEO, and a woman in tech, she proves that the impossible is not part of her vocabulary. The CEO of motherlandshapewear, Lamanche clothing, and Batsoni, Tshego is one busy entrepreneur that still shares incredible insight on her journey. From her start in the fashion industry to closing down her physical store to taking her business online, one can't help but feel inspired by her growth and the strides she keeps making. She also serves you with some Black Love and family content. Follow her on Ins
13. Strive Masiyiwa
If you need any hope that your dreams are valid, then this is a person you want to follow.Billionaire with a net worth of USD$2 billion and Philanthropist, Strive Masiyiwa is the chairman of Econet Global and Cassava Technologies. Known as Britain's first black billionaire, Strive Masiyiwa didn't always have it easy. After having built a successful engineering company, he wanted to expand into telecommunications, his aspirations were thwarted by the Zimbabwean government of Robert Mugabe, who denied him the license to operate his illustrious business, renowned as Econet Wireless.
Masiyiwa appealed the decision at the Constitutional Court of Zimbabwe, on the basis that the refusal constituted a violation of "freedom of expression". The Zimbabwean court ruled in his favor after a five-year legal battle, which almost bankrupted him. The ruling, which led to the removal of the state monopoly in telecommunications, is regarded as one of the key milestones in opening the African telecommunications sector to private capital.
These days, he is working on urgent African food security matters facing parts of the African continent resulting from the climate crisis, the disruptions of war on the grain supply, high fertilizer, and energy prices, and the lasting impact of the COVID pandemic. Follow him on LinkedIn
14. Ashley N Kirkwood
Ever wondered how you could close multiple sales in 90 minutes? Well, Ashley can help you make that a reality.
Ashley N. Kirkwood has built several successful businesses including her law firm and speaking business. A speaker, mentor, Podcaster, and author of "Speak Your Way To Cash", Ashley teaches aspiring speakers how to start speaking businesses at the top of the food chain, and how to sell five & six figures contract
She believes that as an entrepreneur you need to own your global citizenship and think differently creatively & strategically, the more opportunities you will have to be innovative. As an entrepreneur, you have to get comfortable being outside of your comfort zone and acquire a global perspective as we live in a global village, and everything that happens in the world affects you and your business. Learn more about Ashle
15.Rutendo Matinyarare
Probably one of the few loud voices on the internet that consistently speaks against many of the ills still happening on the continent of Africa. An activist, political analyst, and brand communication strategist, Rutendo Matinyarare is a well of education for many Africans about neo-colonialism and the changes that need to be made to have a prosperous Africa.
Rutendo Matinyarare is an astute marketer with over 15 years of experience in various industries that span from business systems, hospitality, entertainment, rubber, finance, non-profit, government, and brand management. Rutendo is the Marketing Director and a co-founder of Frontline Studio marketing consultancy. He has succeeded in growing the Frontline brand, through creative 360-degree ideas that offer holistic value propositions, encompassing online executions and witty off-line strategies that are aligned to international best practices.
His interviews have served to educate people of African descent and conscientious many Africans on the work that needs to be undertaken in the continent to create economic growth at the grass root level. You can find out more about what he shares on his TikTok
16. Mirabell Mayack
Intelligence, poise, and assertiveness are what come to mind when you think of Mirabell Mayback. A Subsaharan Francophone Africa expert, she plays a vital role in matchmaking verified stakeholders from Africa & Europe, driving sales growth for the business, and securing valuable information for investors before they invest in emerging markets of French-speaking Africa.
Born to a German mother and a father from Cameroon she spent her childhood between these two countries gradually diving into the other french speaking African markets through her parents Mittelstand import export GmbH. Not ticking the box of a typical German look nor of a Cameroonian, her persona has always triggered curiosity and made me #stand out.
And more active voices are needed to advocate for Francophone Africa. Though Francophone African nations are emerging as a focus for the continent's top business leaders scouting for markets that can weather the global supply chain shocks created by the Covid-19 pandemic and Russia's war in Ukraine, they still battle to attract a lot more investments. According to Johnstone Kpilaakaa Francophone African startups raised ~$59.4 million, which is less compared to the funds raised by Anglophone African startups—only Nigeria raised ~$754.6 million within the same period. This unfortunately extends beyond the Tech Startup space.
For Africa to fully take its place in the economic world stage, there is a need for all parts of the continent to play a role, and investment is a major component of the region's economic development, and with people such as Mirabell leading the way in advocating for francophone Africa, brighter days are ahead
She creates daily content for LinkedIn to fill the lack of information about the great news & opportunities that are available in francophone Africa to create transparency into these markets and an appetite for Investments into french speaking Africa. Follow her on LinkedIn
17. Cyrus Harbin
The story of the founder of Tech is the New Black is definitely one that gives hope. A sales engineer who burst into the Tech space with no degree, and has actively used his social media platforms along with his podcast and YouTube channel to share inspiring stories of how tech is creating opportunities for previously marginalized communities to create wealth is definitely worth a mention on our list.
A few years ago, he was jobless, carless, and homeless, and his sister let him stay in his niece's room. He eventually went on to do a 4-week Tech BootCamp while doubling as a Lyft driver. This will eventually lead to his first 6 figures job. Today, he makes well over a quarter of a million USD.
Cyrus proves that you can do all things if you put your mind to it. Find out more about Cyrus by following him on Instagram
18. Morgan DeBaun
This woman can be described as a trailblazer. The Creator and owner of Afro Tech, Travel Noire, 21ninety, Shadow and Act, and recently launched home and texture, Morgan DeBaun is surely accomplishing her goal of creating a media empire that showcases people of color, predominantly black people
Morgan DeBaun gave up a career in Silicon Valley, where she had risen through the ranks to launch a media company after Mike Brown was shot dead by a police officer in Ferguson Missouri and she was taken aback by the lack of coverage by Black media as the story broke. Morgan DeBaun joined forces with her colleagues Aaron Samuels, Jeff Nelson, and Jonathan Jackson (who has since departed from the company). However, she quickly encountered a new obstacle: the staggering statistic that less than three percent of women receive venture funding annually, and for Black women, the percentage drops to less than one. Nevertheless, against all odds, Morgan persevered and created an influential media empire that speaks to one of the most vital and often disregarded demographics of our time—Black millennials.
Blavity's founder has an incredible story of tenacity and one that motivates so many entrepreneurs to never give up even when they hear no. Follow her on Instagram to see more of her journey
If you are on Instagram or LinkedIn and are looking for more content that offers inspiration, motivation, and insights from people who look like you, then check out the people below. They are doing awesome work in the areas of entrepreneurship and technology, photography, fashion, and writing. It is important to support fellow black creatives in whatever field they wish to pursue, but it is especially important to support those who have already dedicated their life's work to building and rebuilding the black community. Each individual on this list is an inspiration in their own way, and each has a unique message that needs to be heard. With these 18 black people of influence, you're sure to be inspired and motivated to work hard and achieve success.
Tanya Kabuya is the founder of Wizz Digital, a South Africa & Nigeria-based marketing strategy consultancy that assists Tech Startups & consulting businesses to grow their audiences, attract clients, and cultivate brand recognition through social media by deploying the Content Marketing Ecosystem Playbook, our proprietary Framework. Find out more