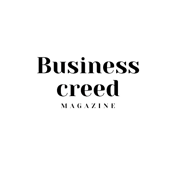 Building a Brand: Building Your Personal Brand On Social media
Learn the essential steps to building a strong personal brand on social media, including creating a brand identity, using Donald Miller's Storybrand formula, developing a brand development strategy, and increasing brand awareness. Make a lasting impression and achieve your goals with a successful personal brand.
ENTREPRENEURSHIP & MARKETING
As the digital world continues to grow and evolve, social media has fast become an integral part of our daily lives. We use it to stay in touch with family and friends, share news stories, find out what's going on around us, and shop online. This increase in the use of technology has dramatically changed the way we communicate with one another, and It has also changed the way companies do business. Businesses recognize that consumers have changed their buying preferences and with that, they have been forced to change and adapt how they do things too in order to stay competitive and relevant. With this rise in this form of communication, personal branding is a vital tool for professionals, both young professionals, and established ones to stand out in the crowded labor market, but it has become an important tool for businesses to create demand for their products and services as well.
A strong personal brand can help your business stand out in a crowded market, increase credibility and make your products or services more memorable to your audience. This article will discuss how to build a personal brand on social media by creating a brand identity, developing a brand development strategy, and increasing brand awareness.
Creating a Brand Identity
The first step in building your personal brand on social media is to create a brand identity. What is a brand Identity? Hubspot describes it as " what your brand says, what your values are, how you communicate your product, and what you want people to feel when they interact with your company. Essentially, your brand identity is the personality of your business and a promise to your customers". Your brand identity essentially should reflect who you are and what you stand for. It should encompass your values, beliefs, and personal mission statement. When creating your brand identity, it is important to keep in mind that your personal brand should be consistent across all platforms. This means that your profile picture, cover photo, bio, and content should all reflect your brand identity at all times.
Storytelling To build Brand Affinity
We are a specie that absolutely loves stories. It is often how we connect with others and find similarities in our experiences to build brand affinity. Leveraging storytelling to create brand affinity is something that will allow you to occupy space in your audience's mind, essentially, living rent-free in their heads when they think of the category of products and services you offer. If you are wondering how to perhaps leverage storytelling for your personal brand, I would suggest checking out the book "Building a Storybrand," by Donald Miller. He has developed a simple, yet effective, formula for creating a compelling brand story, and you could easily recreate it for your own brand. According to Miller, a successful brand story has seven elements: character, problem, guide, plan, twist, destination, and return. When creating your personal brand on social media, it is important to incorporate these elements into your content in order to make your brand more memorable and engaging for your audience
Building a Personal Brand
Building your personal brand on social media is not just about showcasing your skills and achievements, the whole "look at me and what I have achieved", it is also about connecting with your audience on a personal level, which is important as you want them to build a relationship with you, albeit, parasocial, which can be a strong driver for sales as your audience will feel like they know you. This means sharing stories, experiences, and insights around your industry that will help you build those relationships with your tribe. We do have to note that when in the process of building your personal brand, it is important to focus on your niche, and what sets you apart from others in your industry. This will help you to build a strong, recognizable brand that will stand out in the crowd, and not a "me too" brand.
Brand Development Strategy
Once you have created your brand identity and established a presence on social media, it is now important to develop a brand development strategy. What is a brand development strategy? It is your comprehensive plan for building and strengthening your brand so you are able to achieve specific business goals you have set, and gain a competitive advantage in your market and industry. It will outline how your company intends to create, manage and communicate its brand identity and values, including elements such as the brand name, logo, messaging, and customer experience. The strategy also considers the target audience that you aim to reach, your market positioning, and your key differentiators, as well as tactics for promoting brand awareness, building brand loyalty, and protecting brand reputation. This will help you to stay on track and ensure that you are consistently building your brand over time. Your brand development strategy should always include a plan for regularly posting content, engaging with your audience, and growing your following. It should also include a plan for measuring your success and making changes as needed.
Build Brand Awareness
Building brand awareness is an important part of developing your personal brand on social media. This can be done by regularly posting content that is relevant to your audience, engaging with other users on social media, and participating in online communities related to your niche. Building brand awareness for your business also entails networking and collaborating with others in your industry. Collaborations are one of those strategies that allow your business to grow fast because you leverage other people's audiences to gain brand awareness. By working with others, you can increase your reach and build a stronger brand presence faster than if you went to it alone.
Building a personal brand can be quite challenging, but it can also be a rewarding process. It will take time and a number of effort to establish a brand presence on social media and develop the strong brand you desire. However, by following the steps outlined in this article, you can build a strong personal brand that will help you stand out in the digital world and your industry.
We can conclude that building a personal brand on social media has become an essential aspect of personal and professional development presently. By creating a brand identity, developing a brand development strategy, building brand awareness, and working on building a brand from scratch, you can create a strong, memorable personal brand that will help you achieve your goals.
.