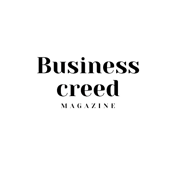 How To Create Easy To Use Websites That Convert Visitors Into Leads and Clients
Learn how to create a user-friendly website that drives conversions with these easy-to-follow tips and tricks. Improve your online presence and engage your audience with a website that is both attractive and functional. Start optimizing your website today!
FEATURED ON HOMEPAGEENTREPRENEURSHIP & MARKETING
Without easy-to-use websites, your visitors can't figure out how to find your email signup page, products/services page, contact information, pricing, or blog. If website visitors can't easily see where to find what they want, they will leave. That is the last thing you want.
What is an easy-to-use website that converts?
Easy-to-use websites are clear, structured, and client-focus with good navigation that helps your visitors find what they want within 3 clicks. It is quite important to keep these in mind when you are designing a website as it owes to replace a salesperson in a click or two. The user experience should be kept forefront at all times.
Why is an easy-to-use website important?
We all like to think that a prospect will just get on Google and start searching away, and your website will eventually just show up at the right time. However, that is often not the case. In a perfect world, visitors will start with the homepage and follow through in that order through your website. But in most cases, website visitors navigate through the website from different angles and their click pattern is all over the place. Keeping this in mind, you want to help them click those links by inspiring curiosity and wowing them with good designs and offers that are relevant and timely in their customer journey.
How to create easy to use website that converts
Step 1- Marketing Priorities
Your business bottom line is as essential as impressing your website's visitors. You want to funnel your website visitors to the most important page for conversion and sales while keeping user experience in mind. For example; the about page may be about you and your company but you can also add a contact link or a link to the sign-up form.
Step 2- User experience
User experience is the way a website visitor perceives how your website's usability and design (aesthetic) feel like. You want everyone who visits your website to have a good user experience. Many parts play a role in website design and development that create a good user experience.
Here are some parts;
Font Colours
Images
Headline
Call-to-action (CTA)
Website copy Search engine optimization (SEO)
Contact information
Pages load time
Overall design
Step 3 - Website navigation
The website navigation makes everything work together because if your visitors can't find the sign-up form, it doesn't matter how pretty it is or how much you spent creating the website, they'll leave. Mobile responsiveness of website navigation: According to thinkwithGoogle, over 50% of website visitors come from mobile devices. That's a huge number to consider. If your website navigation doesn't render properly on mobile - you are in trouble. Check that your theme and page builder is mobile-friendly and responsive before use. Ensure your links are big enough for human hands to tap easily on mobile. Remember, some people have bigger thumbs than others.
The call to action button: Ten years ago, most websites uses buttons for the header navigation, today, all that visual noise feels clunky and does not allow you to highlight a particular link in the website header navigation. Examples of a website call to action are; signing up for the email list, watching a product demo, or scheduling a call. Whatever you choose, make it stand out.
Types of website navigation
Many people think of website navigation only as a menu bar that appears on the top header of websites. However, there are other types of website navigation. Header menu bar: This navigation appears on the top header of most websites. Your website visitors notice this as part of the first impression of what your website offers. Make this navigation stand out so that visitors can see clearly how to move within the pages of the website.
Sidebar. This website navigation mostly is positioned to the right, left or both sides of the page.
Website footer. The most overlooked website navigation is the footer. But, it's a valuable feature of easy-to-navigate websites. It contains links to the main website pages and serves as a shortcut to get website pages much faster. Hamburger menu: it allows the menu to expand when someone clicks on it. This type of website navigation works best for the mobile version of your website (mobile responsiveness).
Internal links. These are links within your website. It helps visitors to visit other pages on your website that is not part of the main navigation. They are good for user experience and SEO. External links: These are links outside your website. When clicking on it, takes visitors outside your website to other places. Good examples of external links are your social media channels when connected to your website. External links are good for PR and SEO.
Website navigation best practices
Make hypertext obvious: Creativity is good. But, don't let design get in the way of usability. If website visitors can't tell a hypertext from the body text, you have a navigation problem. Use a different color, underlines, bold, etc formatting features to make the hypertext stand out.
Simplified website navigation bar: Many websites have too many or too few links in the header navigation bar. You may want your website visitors to sign up for your newsletter, but they may want to learn more about your company and its mission. Think about what you want people to do on your website but also consider what visitors might wish to do.
Keep sidebar separate: if you choose to use a sidebar on your website, use colors, font, space, and size to make it stand out. Your sidebar should not look similar to other page elements.
Keep website navigation in the standard place: Pretty designs are great but not at the expense of user experiences. Place Header, footers, and sidebar navigation in the place where website visitors expect it to be. Don't make them think or search for it.
Make website navigation recognizable: most websites use the word "About" for the about page, service for their services page,and contact for their contact page. Those words are recognizable and do what it says.
Conclusion
Instead of copying other people's websites because they look good, figure out what your website means to you, your target audience and your business. Add useful links that would spark curiosity. If you want your website visitor to become clients, then, use good navigation elements to guide them through the funnel.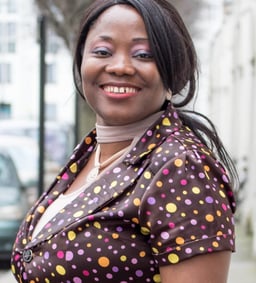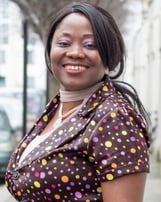 Mum, Website & SEO Expert. Inyene has more than 18 years of experience in the creative and marketing industry. She uses her expertise to help small businesses turn website visitors into customers and clients. Inyene does this by creating and optimizing websites for marketing and sales. Learn more