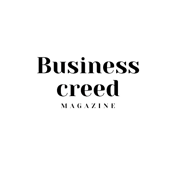 Mastering Essential Leadership Skills for Business Success: Tips for Entrepreneurs
Looking to build a successful business? Don't neglect your role as a leader. While some people may be born with innate leadership skills, it's a trait that can be learned and enhanced through training, coaching, and practice. Read on to discover how you can become the best leader for an organization
LEADERSHIP & MANAGEMENTFEATURED ON HOMEPAGE
Business owners often wear many different hats. Whether serving in the role of creative, trainer, marketer, or operations manager; one of the most important yet often neglected roles for a business owner is that of a leader. Every leader may be different, but there are essential leadership skills needed for business success. A leader is someone who will lead others and someone who will be followed by others. A good business leader needs to be authentic, knowledgeable, caring, and compassionate.

Starting and running a successful business requires more than just having a great idea or product. While your product or service should be of exceptional quality and value for your customers, your business also requires competent and courageous leadership. Some people are born leaders, they are the ones that we see leading their peers in the classroom or playground from a very young age. But not everyone in the business world possesses these qualities.
Not all of us are natural-born leaders. Some are us are born with a range of leadership skills, but don't worry, all of these skills can be learned and or enhanced by appropriate training, coaching, and practice. The important fact to understand is that leadership skills are essential for you to learn and or enhance if you want to build a successful company, whether you have 1 employee or 100 employees.
1.The Importance of Leadership in Business:
Developing Leadership Skills for Business Success
Many believe that most successful entrepreneurs are those who are born with the innate ability to innovate, inspire, and be self-motivated. Most people also assume that the greatest entrepreneurs tend to come from family backgrounds rich with business experience. While that may be the case for some business owners, like myself; but the fact is most successful entrepreneurs come from all backgrounds and walks of life. In addition, they bring a range of experience expertise, and skills to the table.
Business leadership is a fine art, and if you aren't willing to develop your leadership capacity your business will be challenged, and you may not reach the level of success and impact you desire.
Leadership and influence are two very different things. A positional leader will lead from the authority of their organizational position of power. In your case, you are empowered by the
A personal leader on the other hand will lead from the influence that stems from their character and leadership qualities. Personal leadership is more of a person's attitude or state of mind rather than an attempt to maneuver or control others. Its primary aim is self-mastery: competence, vision, positive personal (human) qualities, and service.

2. Personal Leadership vs. Positional Leadership
Personal leadership values the relationships that exist between them and their tea. All leaders whether a positional leader (Founder/CEO) can eventually become a personal leader who is admired and respected. Personal leaders are compassionate and recognize the importance of Personal leadership manifests in a person's attitude or state of mind. Its primary aim is self-mastery: competence, vision, positivity, and service
While there are many qualities that an effective leader must possess, I think there is a more specific set that is especially important in today's ever-changing business world. Having worked with thousands of individuals and business leaders, I believe the following leadership skills are essential for business success.
3
.
Key Leadership Skills for Business Success
3.1. Self-awareness.
One of the most important characteristics of a business leader/owner is self-awareness, and the ability to understand your strengths and weaknesses. The truth is we all have areas where we are strong and areas where we are more challenged. An effective leader is honest about his/her capabilities and is wise enough to understand how effectively managing your mindset, behavior and interpersonal interactions will enhance your leadership impact.
Additionally, a leader should add members to her/his team who possess the skills and competencies that they may lack or aren't as strong in. Self- aware Leaders surround themselves with smart, talented people.
Self-awareness is important for your growth and personal development as a leader.
3.2.Effective Communication
Technically you can become a leader without being a great communicator, but you will not be an effective one. The reality is… effective communication is the cornerstone of leadership success. Every aspect of leadership requires you to communicate…both verbally and nonverbally.
Communication is the foundation of good interpersonal skills and good management. Your ability to lead and manage others depends to a large extent on your ability to communicate effectively. Great leaders understand how to communicate with their staff, customers, vendors, and everyone they interact with. They recognize that not all individuals on their team or their customers for that matter are alike and they need to adjust how they communicate accordingly. When communicating with individuals outside of your company, you should avoid acronyms and technical terms that may not be understood by others.
It has been discovered that good interpersonal relationships between leaders and subordinates were three times more powerful in predicting profitability over market share, capital intensity, firm size, and sales growth rate! In other words, good communication skills produce bottom-line advantages!!
3.3.Visionary
Having a vision for your business is an important leadership trait for a successful business leader to have. Leaders must have a strategic vision for their business. You must think about what you want for your company in terms of profit, growth, expansion, impact, etc., and create a plan that helps you achieve that. In other words, you must be able to visualize a clear future state that you want to be in 5 years, 10 years, and beyond. In the absence of a clear strategic plan, your business will more than likely become stagnant. A good leader is always visualizing the future.
A visionary leader who clearly and passionately communicates his or her vision can motivate employees to act with passion and purpose, thereby ensuring that everyone is working toward a common goal. The result is that everyone contributes to the organization's forward momentum.
It's difficult, if not impossible, to run a successful business without a concrete, forward-thinking plan.
3.4. Motivator
Another very important quality for a business leader to possess is the ability to motivate people. Motivation is critical to business, because if everyone doesn't do their part and perform to their greatest capacity, then your business will not be successful. Motivating people to keep striving for greater levels of accomplishment and growth or expansion for the business is so important. A great leader can authentically connect with others and provide motivation.
A motivational leader inspires with enthusiasm and passion. They have a thorough knowledge of motivational factors for others and understand the basic needs of those they lead. Leadership is used as a means of motivating others.
They make people feel valued by investing time and learning about their priorities, strengths, and needs.
.
3.5.Innovation/Creativity
Innovation and creativity are key skills a business owner must have. When a leader is creative and innovative, it creates a domino effect throughout the company. Your creativity and innovation can inspire others to think outside of the box and brainstorm and contribute new ideas for business growth and success. Each individual brings a broad and diverse perspective and gifts which if embraced and cultivated can be of tremendous benefit to the company. The best leaders know how to demonstrate and leverage their creativity and innovation as well as create an environment for others to nurture their creativity and innovation.
Innovative leadership is the ability to both think and influence others to create "new and better" ideas to move towards positive results. Leaders can help their staff to flex their creative muscles to go above and beyond.
3.6. Emotional Intelligence
This is a leadership skill that has only recently become understood and embraced by more business leaders. Emotional intelligence is the ability to identify, assess, manage, and handle emotions. Emotional intelligence elevates individuals who are empathetic and able to handle interpersonal relationships. Emotional intelligence is the ability to understand, use, and manage your own emotions in positive ways to relieve stress, communicate effectively, empathize with others, overcome challenges, and defuse conflict. ...
While emotional intelligence is largely intangible, it's a huge asset to anyone in a leadership role. When you possess Emotional Intelligence traits, you can better motivate staff, solve conflicts fairly, and adapt to changes and setbacks

New businesses open every day. Price, product, or location aren't enough to differentiate you from the competition. How well you lead your business and how well you treat your customers…the customer experience will be the difference that sets your business apart from the competition. Those business leaders who are intentional about creating a customer- focused environment will be the most successful.
Customer satisfaction is all about being present, from the telephone, and service counter to social media to emails. Taking hours or days to respond to your customers via phone, email or social media will no doubt leave them feeling unappreciated and eventually unhappy with your services. Before you let it get that far, have an action plan in place for every avenue of communication and make sure your team is on the same page.
4.Treat every customer with the same level of service:
From the customer who checks in with you once a year to the one that you're in contact with daily, make sure each one gets the same level of service. Repeat customers, referrals and former customers can be a huge asset for your business, so you don't want to roll the dice with inconsistent service experiences.
Having a solid process in place through the entire customer lifecycle – from marketing and sales to onboarding and retention – can ensure that everyone receives the same awesome level of service.
5.Treat your employees the way you expect them to treat your customers.
This is perhaps one of the most overlooked secrets of stellar customer service…..which yields customer satisfaction. All business owners should treat employees/team members with the same respect, transparency, and appreciation that they would value customers. The happier your employees/team are with their position, the more dedicated they'll be to your business's success.
It's a competitive world out there for businesses, and it's often hard to cut through the noise. Providing stellar customer service …..which results in customer satisfaction is your opportunity to differentiate your product/service from others and exceed customer expectations to build a loyal customer base and make your business memorable and profitable. As a leader, you need to be a role model and lead by example. Lead with humility, compassion, and integrity.
Great leaders have vision, integrity, accountability and influence, and direction to drive ideas to completion. It is important to develop the leadership skills necessary to build or grow as a professional, including effective communication skills. In addition, successful business owners are open to learning and growing. Effective leadership is a necessity for any business that is striving for longevity and success, especially during these challenging times. Without leadership that is effective, it's nearly impossible for businesses to grow and expand, as is necessary for an ever-changing market.
Always be mindful that running a business is a marathon, not a sprint. It is essential to be consistent and consider what is going to benefit your business, your employees, and your customers. Surround yourself with great people. Make it a priority to hire great people—especially those that bring skills and experience you don't have to the table. They will be the ones you rely on day in and day out and can ultimately make or break your business. Leverage your strengths and encourage your team to do the same. By creating a culture where you've hired people with diverse skill sets and with particular strengths and specialties, you'll significantly build corporate capability. In addition, business owners must have a deep thirst for knowledge and a commitment to lifelong learning. This is essential to remain relevant.
Great leadership is a necessity for any business that is striving for excellence in product and service delivery. Without leadership that is effective, it's nearly impossible for businesses to grow and expand.
Leadership is not a job…it is a responsibility.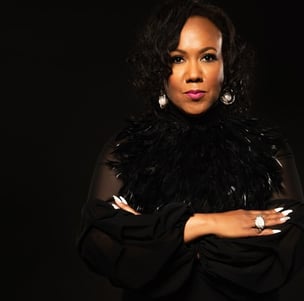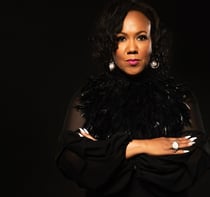 She is the Founder and CEO of Professional Development Associates, LLC. a consulting practice that provides workforce training, coaching, consulting, diversity, equity, and inclusion audits, and consulting and government relations services. Under her leadership, the firm has provided a wide range of programs and services for companies of all sizes including federal, state, corporate, and non-profit organizations throughout this country and abroad.
Ms. Barber has been recognized for her expertise in the areas of leadership, motivation, communication, conflict management, diversity, equity and inclusion, customer service, community engagement, and workplace violence. Find out more