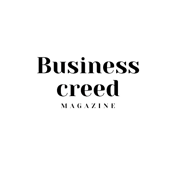 Unlocking Business Success: A Comprehensive Review of Systeme.io – The Ultimate Alternative to Kartra and Kajabi
A Comprehensive Review of Systeme.io – The Ultimate Alternative to Kartra and Kajabi. Discover how Systeme.io revolutionizes online business with its intuitive features, robust automation, and cost-effective pricing. Maximize conversions, nurture leads, and build thriving communities. Read our in-depth review now!
TECHNOLOGY & INNOVATIONFEATURED ON HOMEPAGE
Businesses need effective tools and platforms to streamline their operations and maximize their success. Two popular platforms that have gained significant attention in the online business community are Kartra and Kajabi. However, there is an emerging player in the market that offers a compelling alternative, and that is Systeme.io. In this comprehensive review, we will dive deep into Systeme.io and explore why it is considered the ultimate alternative to Kartra and Kajabi.
Systeme.io is a powerful all-in-one platform designed to help entrepreneurs and small businesses thrive in the digital landscape. With its robust features and user-friendly interface, it offers a seamless experience for building and scaling online businesses. Let's take a closer look at what makes Systeme.io the ultimate alternative to Kartra and Kajabi.
1. Intuitive Sales Funnel Builder
The cornerstone of successful conversion lies in a meticulously crafted sales funnel. Systeme.io provides users with an intuitive sales funnel builder, empowering them to create and customize their funnels effortlessly. This feature is not limited to seasoned marketers alone; even novices can appreciate the simplicity and adaptability of Systeme.io's funnel builder.
For instance, consider a course creator seeking to sell their online courses effectively. With Systeme.io, they can effortlessly establish a sales funnel consisting of a captivating landing page to capture leads, a persuasive sales page to showcase their course, and a seamless order form to facilitate purchases. The drag-and-drop interface simplifies the design process while optimizing the funnel for maximum conversions.
2. Email Marketing Automation
Despite the ever-changing landscape of digital marketing, email marketing remains a steadfast strategy for nurturing leads and driving conversions. Systeme.io recognizes this importance and offers robust email marketing automation capabilities. Users can create personalized email sequences, segment their audience, and automate marketing campaigns, eliminating the need for manual tasks.
For coaches and consultants, Systeme.io's email marketing features provide an excellent avenue to foster relationships with their clients. Through tailored email sequences, they can deliver valuable content, offer coaching insights, and promote their services. With automation, drip campaigns can be established to deliver the right message at the right time, ensuring a personalized and engaging experience for the audience.
3. Membership Sites
Monetizing expertise and fostering a thriving community are key goals for many entrepreneurs. Systeme.io caters to these objectives through its membership site feature. With just a few clicks, users can construct secure and engaging membership sites, delivering exclusive content and managing member subscriptions seamlessly.
Membership site owners, such as coaches or course creators, can leverage Systeme.io's capabilities to offer premium content to their subscribers. The platform allows the creation of multiple membership levels, granting different access privileges to each tier. User registrations, payment handling, and content delivery become streamlined processes. Systeme.io takes care of the technical intricacies, enabling site owners to focus on delivering value to their members.
4. Webinar Hosting
Webinars serve as powerful tools for engaging with audiences, showcasing products or services, and generating leads. Recognizing the significance of webinars, Systeme.io offers built-in webinar hosting capabilities, eliminating the need for third-party integrations. Conducting webinars becomes a hassle-free experience.
Course creators and coaches can leverage Systeme.io's webinar feature to educate and connect with their audience effectively. The platform accommodates pre-recorded presentations, complete with interactive elements such as polls and chat. Seamlessly integrating webinars into sales funnels enables businesses to drive conversions and build valuable relationships with attendees.
Evergreen webinars, your pre-recorded presentations, offer several advantages that make them a valuable tool for you as a business. Firstly, they provide flexibility in scheduling because of their pre-recorded nature, thus can be made available to viewers at any time. This allows your business to reach a global audience, irrespective of time zones, and ensures that potential customers can access the webinar at their convenience. Secondly, evergreen webinars are highly scalable, as they can be replayed repeatedly without the need for additional live presentations. This enables businesses to automate their sales and marketing funnels, consistently engaging with new leads and generating revenue. Moreover, evergreen webinars provide a consistent and polished presentation, free from any hiccups or technical issues that can occur during live events. This ensures a seamless experience for viewers and enhances the professionalism and credibility of the business. Ultimately, leveraging evergreen webinars empowers businesses to maximize their reach, optimize their resources, and achieve sustained growth.
5. Affiliate Management System
Affiliate marketing holds immense potential for driving traffic and increasing sales. Systeme.io understands this and incorporates an integrated affiliate management system. Users can easily recruit and manage affiliates, track their performance, and incentivize them to promote products or services. The power of affiliate marketing becomes readily accessible.
Course creators, coaches, and membership site owners can harness the power of affiliate marketing through Systeme.io. By enlisting affiliates to promote their offerings, they can expand their reach and tap into new audiences. Systeme.io's affiliate management system facilitates the creation of personalized affiliate programs, tracks conversions, and equips affiliates with the necessary tools for success. Commission structures, promotional materials, and affiliate performance monitoring are all handled within the Systeme.io platform.
6.Community Building
Systeme.io's community feature is a game-changer for businesses seeking to foster engagement and create a thriving online community. With this feature, entrepreneurs and small businesses can facilitate meaningful interactions among their audience and build a sense of belonging. Whether you're a course creator, coach, or membership site owner, Systeme.io provides the tools to create forums, discussion boards, and social groups within your platform. Members can connect, share ideas, ask questions, and provide support to one another, creating a vibrant community ecosystem. The community feature enhances customer retention, encourages collaboration, and enables businesses to cultivate a loyal following. By nurturing an active and engaged community, Systeme.io empowers businesses to unlock new levels of success and establish themselves as authorities in their respective niches.
Conclusion
Systeme.io serves as the ultimate alternative to Kartra and Kajabi, empowering entrepreneurs and small businesses to unlock their true potential. Through its intuitive interface, powerful automation capabilities, and robust marketing tools, Systeme.io offers a comprehensive suite of features at an affordable price point. Whether you are a course creator, coach, or membership site owner, Systeme.io equips you with the necessary tools and support to achieve your business goals. Embrace Systeme.io and witness the transformative impact it can have on your journey toward business success.
Frequently Asked Questions (FAQs)
Q: Is Systeme.io suitable for beginners?
A: Absolutely! Systeme.io caters to beginners with its user-friendly interface and intuitive features. It ensures that even those new to the digital landscape can embark on their online business journey with confidence.
Q: How does Systeme.io compare to Kartra and Kajabi in terms of pricing?
A: Systeme.io stands out with its competitive pricing plans, offering affordability without compromising on features and functionality. This makes it an enticing and cost-effective solution for entrepreneurs and small businesses.
Q: Can Systeme.io integrate with other tools and platforms?
A: Yes, Systeme.io seamlessly integrates with popular third-party tools and platforms, including payment gateways, email marketing services, and webinar platforms. This flexibility allows users to leverage existing tools and create customized workflows that align with their business needs.
Q: Does Systeme.io provide customer support?
A: Systeme.io prioritizes exceptional customer support, ensuring users receive prompt assistance to navigate the platform and resolve any issues. Their responsive support team remains dedicated to delivering a positive user experience.
Q: Can I try Systeme.io before committing to a paid plan?
A: Certainly! Systeme.io offers a free tier, allowing users to explore its features and experience its capabilities firsthand. This trial period empowers users to make an informed decision regarding Systeme.io's compatibility with their business requirements.
Q: Is Systeme.io suitable for large-scale businesses?
A: While Systeme.io primarily caters to entrepreneurs and small businesses, it can also be utilized by larger organizations. However, it is worth noting that businesses with complex requirements and high traffic volumes may find enterprise-level solutions more tailored to their needs.