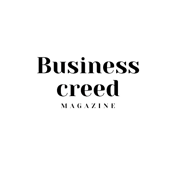 Zoho Comprehensive Review: A Game-Changing Business Software Suite
Unlock the potential of your business with Zoho's comprehensive suite of applications. This in-depth review explores Zoho's key features, benefits for agencies and small consultancies, pros, and cons. Discover how Zoho streamlines proposals, contracts, invoices, project management, and more.
TECHNOLOGY & INNOVATIONFEATURED ON HOMEPAGE
Businesses rely heavily on streamlined and efficient operations to stay competitive. Zoho, a renowned name in the world of business software, offers a comprehensive suite of applications designed to meet the diverse needs of businesses, big and small. This comprehensive review will delve into the various aspects of Zoho's offerings, its strengths, and how it benefits agencies and small consultancies. By the end of this article, you'll be well-equipped with the necessary insights to match your buying intent and explore the potential of this powerful tool.
Zoho Features and Services: A Wholesome Business Ecosystem
Zoho takes pride in being more than just a Customer Relationship Management (CRM) tool. It offers an all-encompassing ecosystem that empowers businesses with a vast array of applications to streamline various aspects of their operations. From customer management to finance, project management, marketing, and beyond, Zoho has got you covered.
Key Zoho Applications Include:
1. Zoho CRM
Zoho CRM is at the heart of this ecosystem, providing businesses with an efficient tool to manage leads, contacts, deals, and accounts. Its user-friendly interface allows teams to collaborate seamlessly, ensuring smooth customer interactions at every touchpoint. The CRM's comprehensive features encompass sales automation, email marketing, social media integration, and analytical insights, making it an invaluable asset for businesses aiming to strengthen customer relationships and boost sales.
2. Zoho Books
For businesses in need of reliable accounting software, Zoho Books is a game-changer. It facilitates efficient invoicing, expense tracking, and financial reporting, giving businesses complete control over their finances. Zoho Books' intuitive dashboard provides a holistic view of financial transactions, allowing businesses to make informed decisions. Additionally, its integration with payment gateways ensures seamless payment processing, simplifying the financial management process.
3. Zoho Projects
Zoho Projects is a powerful project management tool designed to help businesses plan, execute, and monitor projects with ease. Collaborative features foster better communication within teams and with clients, ensuring projects stay on track. The tool offers a variety of project views, such as Gantt charts, task lists, and kanban boards, catering to diverse project management preferences. With document sharing, time tracking, and milestone tracking, Zoho Projects equips businesses with the resources needed to succeed.
4. Zoho Desk
Customer support is paramount to success, and Zoho Desk equips businesses with a centralized help desk platform to manage and resolve customer queries efficiently. It includes ticketing, automation, and reporting features to boost customer satisfaction. Zoho Desk's multichannel support allows businesses to engage with customers through various channels, including email, social media, phone, and live chat, ensuring that no customer inquiry goes unnoticed.
5. Zoho Campaigns
Zoho Campaigns takes your marketing efforts to the next level with its email marketing and automation capabilities. Businesses can create targeted campaigns, nurture leads, and analyze campaign performance in real time. With its user-friendly email editor and automation workflows, Zoho Campaigns simplifies the process of creating and executing successful email marketing campaigns, driving engagement and conversions.
6. Zoho Analytics
Data-driven decision-making becomes a breeze with Zoho Analytics. Businesses can create insightful reports and interactive dashboards to gain valuable insights from their data, empowering smarter choices. With a wide range of data visualization options and AI-powered features, Zoho Analytics empowers businesses to uncover patterns, trends, and opportunities hidden within their data, leading to data-driven strategies and informed decision-making.
7. Marketing Automation: Streamlining Your Marketing Efforts
Zoho's Marketing Automation is a powerful tool designed to revolutionize your marketing strategies. It enables businesses to automate various marketing tasks, saving time and effort while maximizing efficiency. With features like email marketing, lead nurturing, social media automation, and campaign tracking, Marketing Automation empowers businesses to engage with their audience effectively.
Email Marketing: Create and send personalized email campaigns to targeted audiences, ensuring that your messages resonate with each recipient.

Lead Nurturing: Nurture leads through automated workflows, delivering relevant content at the right time to move prospects closer to conversion.

Social Media Automation: Schedule and publish social media posts across multiple platforms, amplifying your brand's reach and engagement.

Campaign Tracking: Monitor the performance of your marketing campaigns with real-time analytics, allowing data-driven decision-making and continuous improvement.
8. Finance Plus: Effortless Financial Management
Zoho Finance Plus is a comprehensive financial management solution that empowers businesses to take control of their finances. This integrated suite covers accounting, invoicing, expense tracking, and more, providing businesses with accurate insights into their financial health.
Accounting Made Easy: Zoho Books, the cornerstone of Finance Plus, simplifies accounting tasks with features like bank reconciliation, automated invoicing, and financial reporting.

Invoicing and Payments: Generate professional invoices, set up recurring billing, and accept online payments, ensuring a smooth cash flow.

Expense Tracking: Effortlessly track business expenses, categorize transactions, and gain visibility into company spending.

Real-Time Financial Insights: Access real-time financial reports and dashboards, empowering informed decision-making and financial planning.
9. People Plus: Elevating HR Management
Zoho People Plus streamlines human resource management, empowering businesses to focus on their most valuable asset – their people. From recruitment to performance management, People Plus simplifies every HR aspect.
Recruitment Management: Streamline the hiring process with applicant tracking, interview scheduling, and candidate evaluation.

Employee Self-Service: Enable employees to access and update their personal information, leave requests, and performance feedback in a centralized platform.

Performance Appraisals: Conduct comprehensive performance evaluations and establish clear performance goals for employees.

Attendance and Time Tracking: Simplify attendance management with biometric integration and automated time tracking.
10. Workplace: Collaborate Seamlessly
Zoho Workplace redefines collaboration within teams and across the organization. This suite of applications provides a unified platform for communication, document sharing, and project management.
Zoho Mail: Communicate efficiently with secure email hosting, offline access, and powerful search capabilities.

Zoho Docs: Collaborate on documents, spreadsheets, and presentations in real-time, fostering seamless teamwork.

Zoho Projects: Plan, execute, and track projects with shared timelines, task assignments, and progress updates.

Zoho Connect: Facilitate team communication with instant messaging, groups, and feeds, fostering a connected work environment.
11. Zoho Contracts: Simplify Contract Management for Seamless Business Dealings
Zoho Contracts is a game-changing solution designed to streamline and optimize the contract management process for businesses of all sizes. From creation to signing and tracking, Zoho Contracts simplifies every step, empowering businesses to manage contracts efficiently and effectively.
Customizable Contract Templates: Save time and maintain consistency by creating reusable contract templates tailored to your business's needs. Zoho Contracts allows you to customize contract terms, conditions, and clauses, ensuring that every agreement aligns with your specific requirements.
Effortless Contract Creation: The intuitive contract creation process in Zoho Contracts allows you to generate professional-looking contracts quickly. Customize the contract content, insert dynamic variables, and attach relevant documents seamlessly.
E-Signatures for Swift Approvals: Say goodbye to the hassle of paper-based approvals. With Zoho Contracts' built-in e-signature functionality, you can obtain electronic signatures from all parties involved, accelerating the signing process and reducing turnaround time.
Automated Reminders and Notifications: Stay on top of critical contract milestones and deadlines with automated reminders and notifications. Zoho Contracts ensures that you never miss crucial contract renewal dates or payment terms, maintaining a seamless workflow.
Version Tracking and Audit Trails: Keep track of contract revisions and changes with ease. Zoho Contracts maintains a detailed audit trail, enabling you to monitor the entire contract history and easily identify any modifications made.
Centralized Contract Repository: Access all your contracts from a single, secure repository. Zoho Contracts provides a centralized location to store and organize contracts, making it simple to search, retrieve, and manage agreements at any time.
Contract Collaboration: Facilitate collaboration among team members and stakeholders. With role-based access permissions, you can control who can view, edit, or approve contracts, ensuring data security and confidentiality.
Integrations with Zoho Apps: Seamlessly integrate Zoho Contracts with other Zoho applications, such as Zoho CRM and Zoho Books, for a unified business ecosystem. Effortlessly sync contract data and streamline your overall business processes.
Zoho Helps Agencies and Small Consultancies: Powering Efficiency and Collaboration
Agencies and small consultancies face unique challenges when handling multiple projects for different clients simultaneously. They require a robust system that can handle proposals, contracts, invoices, questionnaires, project management, and client dashboards with utmost efficiency. Zoho steps up to the plate and delivers solutions tailored to these specific needs.
1. Streamlining Proposals and Contracts
Zoho CRM is the go-to solution for agencies when it comes to creating and managing proposals and contracts. With customizable templates, agencies can swiftly generate professional-looking proposals that can be personalized for each client. Moreover, the e-signature feature allows clients to sign contracts electronically, eliminating the need for cumbersome paperwork and manual processes. The integration with Zoho Sign and other third-party e-signature solutions further enhances the ease of contract management.
2. Efficient Invoicing and Payment Tracking
Zoho Books offers a seamless invoicing experience for agencies and consultancies. Creating and sending invoices is a breeze, and businesses can set up recurring billing to manage regular clients effortlessly. Automated payment reminders help maintain a steady cash flow, saving time and effort. Zoho Books' robust payment gateway integrations ensure secure and quick payment processing, providing convenience for both businesses and their clients.
3. Seamless Questionnaires and Surveys
To gather valuable feedback from clients, Zoho Survey comes into play. Agencies can leverage this tool to create interactive questionnaires and surveys, collecting crucial insights that enable them to continuously improve their services and offerings. Zoho Survey's user-friendly interface allows for easy survey creation, distribution, and analysis, making it a valuable tool for agencies seeking to understand their clients' preferences and satisfaction levels.
4. Effective Project Management
Zoho Projects emerges as a powerful ally for agencies in planning, executing, and monitoring projects with precision. Its collaborative features foster seamless communication within the agency and with clients, enhancing overall productivity and ensuring successful project delivery. Zoho Projects' robust task management, time tracking, and milestone tracking capabilities empower agencies to keep projects on schedule and within budget, enhancing client satisfaction and trust.
5. Interactive Client Dashboard
A transparent and informative client dashboard is crucial for maintaining healthy client relationships. Zoho Analytics enables agencies to create interactive dashboards that clients can access to gain real-time project insights. Visualizations and key performance indicators (KPIs) offer valuable data, empowering clients to make informed decisions. Zoho Analytics' data-sharing capabilities allow agencies to selectively share specific reports and dashboards with clients, enhancing collaboration and transparency.
6. Collaborating with Clients
Zoho's secure and accessible cloud-based platform allows agencies to collaborate effortlessly with a client's team across multiple projects. Controlled permissions ensure that clients can actively participate in discussions, file sharing, and project updates, fostering a strong sense of collaboration and trust. Zoho's collaboration tools, including Zoho Projects, Zoho Docs, and Zoho Connect, enable seamless teamwork between agencies and their clients, promoting efficiency and successful project outcomes.
Zoho's Pros and Cons: A Balanced Perspective
As with any software, Zoho has its strengths and weaknesses. Let's explore both aspects to give you a comprehensive view and help you make an informed decision.
Pros:
Wide Range of Applications: One of Zoho's most significant advantages is its diverse suite of applications, each focused on addressing specific business needs. From CRM to project management, marketing, finance, and more, Zoho provides a comprehensive set of tools to streamline various aspects of business operations.
User-Friendly Interface: Zoho's applications boast intuitive designs that are easy to navigate and operate, minimizing the learning curve for your teams. The simple and cohesive interface allows for a smooth transition and enhances user adoption, ensuring that your team can quickly start using the tools effectively.
Affordable Pricing Plans: Zoho understands the needs of businesses, including agencies and small consultancies, and offers flexible and cost-effective pricing plans. Whether you are a startup or an established enterprise, Zoho's pricing options cater to a wide range of budgets, making it accessible to businesses of all sizes.
Excellent Customer Support: Zoho places a strong emphasis on customer satisfaction, and its support team is renowned for its responsiveness and efficiency. Businesses can reach out for assistance through various channels, including email, phone, live chat, and community forums, ensuring that help is always at hand whenever needed
Extensive Integration Capabilities: One of Zoho's strengths lies in its ability to integrate seamlessly with numerous third-party tools. Whether you need to connect your CRM with your email marketing platform, accounting software, or other business applications, Zoho's integration capabilities make it a versatile and customizable solution.
Global Data Centers: Zoho takes data security and privacy seriously. With multiple data centers strategically located around the world, Zoho ensures that your data is backed up securely and protected from potential data loss or breaches.
Cons:
Learning Curve: While Zoho's applications are user-friendly, mastering all the features might take some time, especially for teams transitioning from other software. Investing time in training and familiarizing yourself with the tools can help maximize the benefits.
Limited Advanced Features: Some competitors might offer more advanced features in certain niche areas. However, Zoho balances functionality with user-friendliness, making it a preferred choice for businesses seeking a comprehensive yet accessible solution.
Customization Complexity: Advanced customizations might require technical expertise, and businesses might need assistance from Zoho's support or development team. While Zoho's applications provide a great deal of flexibility, complex customizations might take additional effort.
Service Integration Dependencies: While Zoho integrates with many third-party tools, some businesses might already be heavily invested in specific applications that are not fully supported by Zoho. In such cases, businesses might need to assess the compatibility of their existing tools with Zoho's ecosystem.
Internet Connectivity Requirement: As a cloud-based platform, Zoho requires an active internet connection for seamless operation. Businesses operating in remote or low-connectivity areas might face challenges when accessing the platform.
Conclusion: Unlock Your Business Potential with Zoho
Zoho's comprehensive suite of applications serves as a catalyst for businesses, helping them unlock their full potential and achieve greater efficiency. Whether you are an agency or a small consultancy, Zoho's offerings are tailored to match your unique needs. Its user-friendly approach, affordability, and extensive integration capabilities make it a top choice for businesses looking for a comprehensive and efficient software suite.
By leveraging Zoho's diverse applications, businesses can streamline their operations, improve customer interactions, boost sales, and enhance collaboration with clients and team members. With Zoho, agencies, and consultancies gain a competitive edge, allowing them to focus on what they do best – delivering exceptional products and services.
Take a step towards optimizing your business operations and embrace the power of Zoho's ecosystem. From CRM to accounting, project management, customer support, and marketing, Zoho empowers businesses to thrive in today's competitive landscape.
Explore Zoho's offerings today and witness the transformation of your business with this powerful and reliable business software suite.
FAQs: Your Questions Answered
Is Zoho suitable for large enterprises as well?

Absolutely! Zoho caters to businesses of all sizes, from startups to large enterprises, with scalable solutions to meet diverse needs. Its robust features and flexibility make it a valuable asset for enterprises seeking comprehensive business solutions.

Can I customize the applications to match my branding?

Yes, most Zoho applications offer customization options, allowing you to incorporate your branding elements and maintain a consistent brand image. Customization extends beyond branding, enabling businesses to tailor various features to match their unique requirements.

Does Zoho offer a free trial?

Yes, Zoho provides free trials for many of its applications, giving you the opportunity to explore their features before committing to a subscription. The free trials empower businesses to evaluate Zoho's suitability for their specific needs.

Can I integrate Zoho with other tools we already use?

Certainly! Zoho's extensive integration capabilities enable seamless connectivity with numerous third-party applications. Whether you need to integrate your CRM with marketing tools, project management platforms, or other software, Zoho's open API architecture facilitates smooth integration, enhancing overall workflow efficiency.

How secure is Zoho's data storage?

Zoho prioritizes data security and privacy, and its global data centers employ industry-leading security measures to safeguard user data. With data encryption, regular backups, and adherence to strict data protection regulations, Zoho ensures the confidentiality and integrity of your data.